Our Team
A Successful Alliance of Experts
The strategic alliance of Developpement Beaubourg is the garantee of success for your real estate projects and everyone involved.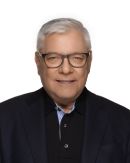 Guy St-Gelais
President, Developpement Beaubourg
Combining certificates in Accounting and Finance from Laval University in Québec, Guy St-Gelais is gifted with an innate sense of leadership and negotiation that makes him an expert in real estate, with its accumulated experiences over years.
Mr. St-Gelais is very active professionally. He owned several companies in real estate and hotels, which enabled him to acquire solid expertise in business development.
He is involved in several organizations in the economic, tourist and social environments in the late 80s, as, among others:
President of the Main lodging Réservotel, Côte-de-Beaupré, 1987-1989;
President of the Economic Development Corporation and tourist, Côte-de-Beaupré, 1987-1989;
Vice-President of the Committee Prom Queen and wonderful world of the Carnival of Quebec 33rd, 1988-1989;
President of the Office of Tourism, Côte-de-Beaupré, 1989-1991;
President of the Chamber of Commerce, Côte-de-Beaupré, 1990-1992;
President of Mont-Sainte-Anne Reservation, Côte-de-Beaupré, 1991-1994;
Founding Director of the Open Golf Dream Child, Québec, 1992-1996.
Moreover, it has become, over the years, a real estate partner recognized and distinguished himself in several major cases in the major regions of Québec and Montréal for the quality of its projects both financially and architecturally.
The Mirifik Inn Condo-Hotel, St-Jean-sur-Richelieu: first prize winner in the "Tourism Development" category, awarded by the Ministry of Tourism Quebec.
The Sanctuary Condominiums Montarville, Saint-Bruno-de-Montarville: Winner of first prize in the category "Project of the Year" award from the ACQ.
Lofts-sur-le-Golf Condominiums, Val-Bélair: Winner of the first prize in the category "Project of the Year" award from the ACQ.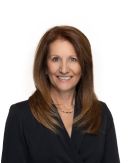 Julie Beaudoin
Vice-president, Developpement Beaubourg
Business Development Specialist and Director of Operations, Julie Beaudoin devoted herself with professionalism and dedication to the best interests of the projects in which she's committed.
Her training in administration, finance and real estate sales gives her a professional experience and expertise to supervision and best management of real estate projects.
By determination and increased sense of hard work, she has developed exceptional organizational skills.
Her methodical procedures gives her an unparalleled ability to implement market research, analysis of real issues, coordination and supervision of sales, promotion and marketing as well as all the logistics relating thereto.
The initial development to transition to the condo, everything is done in the attention to detail for optimal results.